So you have 200 pairs of shoes in your closet, maybe you only have a few, maybe you just copped a pair that would be stupid not to sell. With all of these shoes piling up you may be thinking, where to sell shoes online.
Whatever the case may be, selling shoes online isn't always the easiest task if you aren't in the mix of all the reselling going on. It still is not that bad though. You can do this.
The only reason I say it may not be as easy for you is because you do not have an online store with thousands of visitors everyday, or a high social media following (maybe you do). This is no issue though!!
Preparation for selling shoes online
If you have bought the shoes with the intentions to resell, make sure you are keeping the box, tags, and receipts, etc. This will help sell your shoes. Benefits to this is that you can advertise your shoes "as new in box", and with pictures of everything looking original and legit. Things to save and include when you sell:
Box
Paper
Shoe Stuffing
Tags
Receipts
Extra laces
Stickers
People will pay a premium price for items in the original packaging. Especially with shoes.
If you are going to be selling a shoe and asking a premium price, or even selling a pair of shoes at all, make sure the shoes are clean!! It takes 5 minutes to rub off some smudges and wipe the soles clean. Sometimes people are putting a few thousand dollars on there feet. Would you want to buy a dirty Ferrari?
 Showing off the pair with photos
Make sure you take pictures of everything and every angle for your sale post. Try to only use original photos of the shoes you will be selling. You want good lighting and a decent camera to really show off what you have for sale. Legit photos of your shoes when you are selling online will go a long way.
I recommend finding a nice wall or something as a background, something where there is not much going on so the shoes are the main focus of the picture. Then placing the shoes on top of the box (if you have it) is a nice way to display both the shoes, and showing that they are in the original box.
If the picture is appearing to dark and your kicks are not appearing to there full potential then you will want to grab some sort of lamp or light to point over your shoes while you take the picture. Lighting can really make something come to life in a photo so it is worth playing around with!
Where to sell shoes online
Where to sell shoes online. The first place to advertise your kicks when selling a pair of shoes online is locally, also this is free. Facebook marketplace and craigslist are both great places to sell a pair of shoes online. This will work well for normal not too expensive shoes.
Like I said, these methods are free. Although you could agree to meet with the buyer in person at a public place. This would require extra costs such as gas and a vehicle.
I would recommend charging the buyer for shipping, or just paying shipping costs if it is not to much. This way saves time and you do not have to meet any strangers, or be worried about getting ripped off.
When shipping an item to a customer always make sure you receive your payment first. PayPal is a great service to use for this and they're no fees.
Sell on a global platform online
Whenever you come into contact with selling higher end shoes and hyped shoes it will be much harder to sell to your local market because that is not necessarily where the market for your shoes is.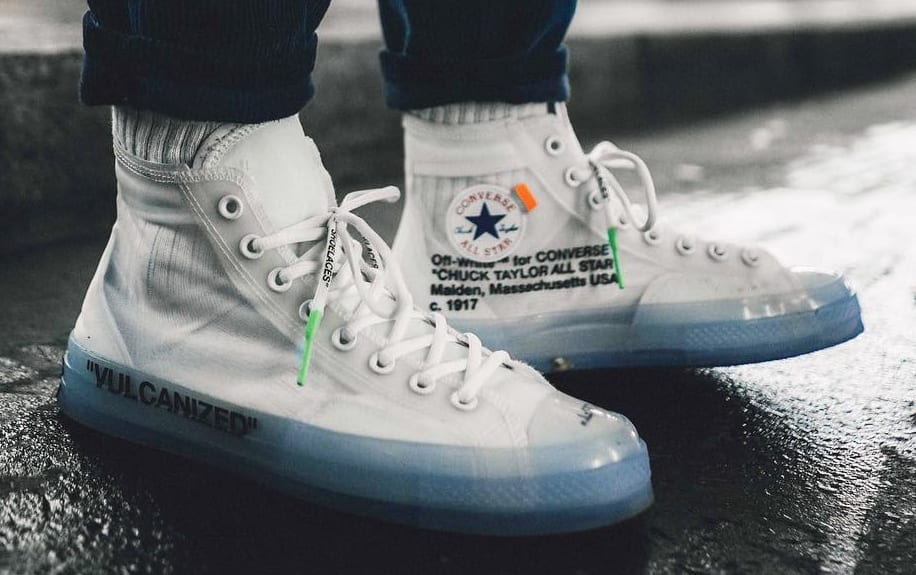 You can try an auction site such as eBay but you do not want to be forced into taking a low amount for a premium pair of shoes.
Today there are many apps and sites that already have a data base of customers and allow you to sell your shoes through them. Using these services will cost you but it will be worth it for selling a pair of shoes.
These are almost guaranteed places to get rid of your shoes. Here are a couple places where to sell shoes online:
Check them out they have a lot of great stuff and specialize in more than just shoes! It is also a great place to find new pieces for your own collection.
Go sell your shoes!
Now you can go out and sell your shoes online! Start with your local market, then move up to the big leagues if thats what it takes! Once you see how easy it really is you won't be able to wait to get another pair to sell. If you think you want to start selling shoes as a business check out some of my other posts:
>>>Start flipping streetwear for the ultimate side hustle!
>>>How to market your streetwear business on instagram